Spiritual Business
grow with intention by replacing hustle with flow
Awaken your inner mystic through conscious business!
I believe that by weaving practical business strategy with magical tools, like moon magic and shadow work, that you can create a successful, sustainable business!
As CMO of Saged and with my private clients, I help people go from concept to launch, double monthly and yearly income, triple open rates, diversify social, become leaders with authority, create multiple streams of income to grow with purpose and intention, and so much more.
In my course, Ritualize Your Business, I show you how to apply practical magic to your business to avoid burnout, blindspots, and creative slumps. This includes Sex Magick, Shadow Work, Moon Cycles, Energy Alignment, and Cosmic Connection.
This is not just what I teach, it's what I LIVE. This way of working has become so ingrained in my lifestyle that it's an effortless way of moving through the world, something I literally don't even think twice about.
HUSTLE < FLOW
There's so much more to being successful than just following the same masculine strategy that's in every book and on every podcast. From working with the daily planetary energy (goodbye hustle Mondays) to reaching sales goals through embodied pleasure and sex magick, this isn't just mystical, it's sustainable! 
Sustainable success is about alignment over hustle, and intuition over hacks.
And guess what that translates to ...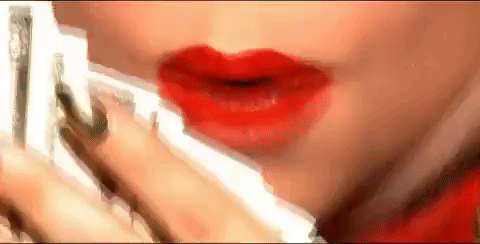 I got tired of the old ways, so I created a new one. A way that is wholistic in essence and practical in nature. One that embodies the elements and has a pulse on the market.
This is your permission to start living a BOTH/AND life.
MYSTICAL + PRACTICAL
Work with me!
I offer business consulting, 1:1 coaching, concept to launch strategy, branding, marketing, social media consulting, course creation, membership community structuring, diversifying income streams, balancing masculine structure and feminine flow, and so much more!
I set some hardcore boundaries and intentions during the 6 months that my 1:1s were closed. Now, I am coming from a place of deep authenticity and integrity, which means that working together has to be a full body FUCK YES for us BOTH.
ONWARD! INWARD! BLAST OFF!
Ready to do the damn thing?
Got a question?
Send me an email to get the crystal ball rolling in your biz and book a session!
∇  ∇  ∇
reach me here: love at morgangarza dot com
Download my proven 4-week launch strategy!
This 30-page guide will help you have your best launch yet without leaving you frazzled and burnt out.
A launch filled with play, pleasure, strategy, AND sales?! Yes, it can be done and I show you how.
transform the way you work!
hustle > flow
In this intuitive and practical bundle, you'll learn how to bring spirituality and ritual into your daily life to amplify your business and your connection to your power.
The Mystic Business Bundle Includes:
∇  The Cosmic Planner
∇  The Mystic Business Guide
∇  EFT Tapping for Being Seen
the revolution of the entrepreneur
In this short, intuitive and practical course, you'll learn how to bring spirituality and ritual into your business to amplify your energy and your connection to your power. 
∆  Sex Magick Manifestation
∆  Shadow Work in Biz
∆  Energy Alignment
∆  Cosmic Connection
∆  Cycles + Seasons
∆  AVAILABLE IMMEDIATELY - once you purchase the course, you'll get an email from me to begin the course right away!
"Hi! I just got your email. Wow. Thank you so much. That was so detailed and helpful! I don't understand how in $18k of business coaching I've never been taught a launch strategy 😬  this makes so much sense and is so clear!"
Working with Morgan has been absolutely transformational. Although I've always had a vision when it came to my business, I struggled with the organization and implementation of ideas. Morgan provided me with the support, strategies, and plan I needed to get things off the ground and start seeing actual results. The energy shift since working with her has been palpable. Morgan is highly intelligent, kind, easy to work with, and her positive energy is contagious. I've never felt so supported in my work. Thank you, Morgan!!
My experience working with Morgan was absolute magic. I gave her really nothing more than a few colors, a symbol I liked and she hit it right on the mark the type of aesthetic I was going for-out of practically nothing. She helped to edit my copy and make sure that things were fresh and easy to understand. Oh, and honey, her patience, and personality match her skill. She's a dream-trust me you want to work with her and let her make your site fresh to death. 
As a high vision spiritual teacher and conscious entrepreneur in the wellness space, working with Morgan Garza on my brand has been an essential part of the growing success of my business strategy.
Her keen insights into the market, her aesthetic expertise, and her maverick guidance on brand development has been pivotal to my success. I live in NYC and work alongside some of the best consultants in the world, so I know the field well.
I get compliments all the time on the authenticity of my brand and presence, which is amazing. Morgan Garza is my number one resource and ally in my field of wellness expertise; she is #cosmicaf and a total joy to work/learn/play with! Get her on your team!
this is what i do …
Writing, biz development, Consulting, strategy, branding, Marketing, podcasting, community building, Social Media, Course Creation, Event Coordination . . .
soul magic: ancient wisdom for modern mystics | 2020
This book is the culmination of everything I've learned in my spiritual journey and in starting a spiritual business and popular podcast. In interviewing so many leaders, healers, and mystics I began to wonder about the origins of these practices and how we've come to use them.
Published by St. Martin's Press-Macmillan in 2020, this field guide for the curious modern mystic is a gorgeous companion to expand your spirituality with cosmic guidance and reverence for the ancient past. The ancient future is now.
I hope by reading this book you further activate you soul magic and awaken to your potential and power.
Chapters include:
Crystal Healing, Manifestation, Shadow Work, Sacred Travel, Sound Healing, Yoga, Mediumship, Spirit Communication, Past Life Regression, Herbalism, Aroma Therapy, Meditation, Ceremonial Magick, Astrology, Tarot, Numerology, Sabbath.
Inner Alchemy Virtual Summit | May 2020
Executive Producer and Hostess of benefit event.
3 days, 20 speakers, all virtual.
$1,390.10 was raised in donations with 500 global attendees.
Modern Intimacy | 2023
Modern Intimacy is a sex and relationship therpahy suite founded by licensed psychologist, author, and podcast host Dr. Kate Balestrieri. I created a new system for lead magnets, developed the customer journey through email marketing, and consulted on develiping various streams of income that all lead through the funnel to her 1:1 offerings.
Saged | 2021-now
As CMO of Saged, a spiritual app, my marketing and consulting efforts have helped to triple monthly income, triple open rates, boost memberships, optimize website content and shop, and solidify strategic partnerships.
I created multiple streams of income to grow organically. Through conscious marketing, I created products and offerings that deeply aligned with the customers.
Katie Quick | 2020
Katie is an educator, counselor, mentor, and leader. She teaches and supports other teachers and needed a container and new brand to step into this new role. Together we got clear on her "why" and created a whole new website, podcast, and membership community around that mission.
Intuitive Alchemy | 2020
Laura Brown was ready for a branding and website update, as well as a new structure for courses and signature programs. I designed her logo, created her branding, redesigned her website, and brought in more structure and conscious direction to her offerings.
Rock 'n Roll Shaman | 2019
I worked with Andye Murphy on consulting for course creation, social media, marketing, strategy, events, digital assets, editing, press relations, and events.
This Worthy Life | 2019
Together with founder Worthy Stokes, I consulted on brand strategy, social media, course creation, marketing, and copywriting.
You Might Die Tomorrow | 2018
Together with founder Kate Manser, I consulted on web design, book launch strategy, press relations, social media, copywriting, and digital assets. 
Cannabis + CBD | 2019 to now
I am a contractor for Pico Digital Marketing in Denver, CO and supply long form content for their cannabis clients. Topics include culture, wellness, studies, basics, beauty, sex, and more. Get in touch for links to published work.
YogiApproved.com | 2017 to now
I am a regular contributor on YogiApproved.com on the topics of personal development, astrology, holistic healing, energy healing, yoga culture, tarot, crystals, cannabis and more.
Vitals.Agency | 2017 to now
I am a contributor and ghost writer for Vitals.Agency, a branding and marketing agency based out of New York. Topics include industry trends, proprietary processes, marketing, branding, copywriting, and design.
Spirit Guides Magazine | 2017-2019
I am the co-founder and former CMO of Spirit Guides Magazine. I wrote copy for marketing, website, landing pages, email marketing, social media, and digital assets. I also wrote articles on topics including personal development, astrology, and travel.
I co-hosted a popular podcast, coordinated and organized local and international events and retreats, and developed a membership community with over 200 members.
ChangeYourEnergy.com | 2015-2017
For two years, I wrote the weekly Wellness Guide column for Change Your Energy. Topics included Traditional Chinese Medicine, yoga and exercise, energy healing, healthy eating, spirituality, meditation, recipes, and product reviews.
I also consulted on marketing strategy, created web pages and digital assets, and managed online events and courses.
Morgan was an invaluable member of the marketing team at Sessions College. She thrived in the fast-paced environment and I could always count on her to get things done and done well. She is creative, detail-oriented, always maintains a positive demeanor, and was all-in-all simply a joy to have on the team.
Morgan is a creative and highly motivated individual. She is able to perform any task handed to her in a timely manner and with accuracy.
Morgan is extremely organized, quick to respond, and cool under fire. She has the ability to handle multiple projects with careful attention to detail. She has a great sense of humor and is easy to work with. I would recommend her in any capacity.